Mass Surveillance: A Problem or Law Enforcement?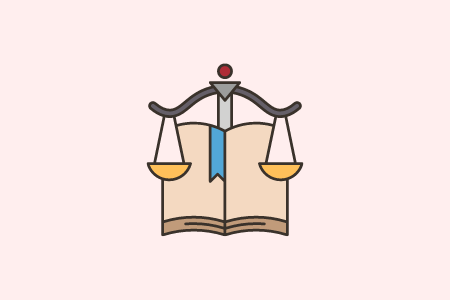 In the year 2018, the state government of India invited foreign universities to study Kumbh Mela, a yearly practice of religious procession. The announcement was a disappointment to those who have read the 2016 Report of Harvard's project "Mapping the Kumbh Mela"[1].
Theoretically, the subject matter of that project is to expose the data acquisition strategy masquerading as public health research for India's benefit. But the ulterior motive it holds is to compile socio-demographic DNA and psychological data of nearly one hundred million people from every corner of India.
Harvard's machine learning templates are using Indian data to identify social and political divisiveness that could eventually be exploited in the name of human rights intervention. The surveillance was basically a strategy to look deeper into the data of any person in India. The invitation for foreign researchers was made with no formal intellectual property agreement to assert that the data must belong to India nor any provision for Indian authorities to be given a copy of the gathered data.
Indian authorities are treating Facebook as though they are ignorant of its international notoriety and scandals. The controversy relating to Cambridge Analytica used Facebook data analytics to build detailed profiles for American voters.
The recent sale of 10 percent equity in Reliance's Jio to Facebook is a glaring lesson of how woefully uninformed Indian Policymakers and public intellectuals are about the nature of the AI revolution. This collaboration has positioned Facebook into the deep heart of the Indian internet. CNN aptly described Jio as "something of the gatekeeper of the country's internet". This is the tapping stone to India's digital colonization.
There are many more instances where AI is been submerged in India as a tool without proper administrative authority.
On September 29, 2011, a group of experts was established under the leadership of Justice A P Shah, a former chief justice of the Delhi High Court, to examine the privacy laws and related acts passed by other nations.[2] The impact of several Government of India programs being implemented on privacy is thoroughly examined in the report as well. The report also gives consideration to the DOPT for incorporation in the proposed draft Bill on Privacy.
The Shah Committee's recommendations serve as the foundation for the creation of the country's urgently need privacy legislation. It is important to keep in mind that many of them are only general recommendations, especially those that deal with regulatory and enforcement systems.
Despite being fundamental, these suggestions will need to be carefully crafted into legislation. It is anticipated that the Shah Committee's findings would provide the administration with some much-needed momentum so that a comprehensive privacy law may be tabled in parliament as soon as possible.
Delhi High Court has passed an order in the case of Neetu thru Rewati Ram versus State[3], for the use of FRS (Facial Recognition System) in the cases related to missing children and has ordered to set up the system for the same. Through its Crime Mapping, Analytics and Predictive System (CMAPS), which uses real-time data from the city police's hotline to pinpoint crime hotspots in the city, the Delhi Police said in 2015 that it intended to employ predictive policing.
The main issues regarding Risk assessment technology are the dilatation of the Civil rights of the citizens of the country, and the risk of being discriminatory against one or more ethical groups[4] or sex.
Recently, the Supreme Court of India launched an AI-based application SUPACE[5] for the futuristic era of the Indian Judiciary. "Where we rely upon judicial technology to aid a judicial decision, it must be subject to the final consideration of a human" the CJI S.A. Bobde made a note of it while giving the final authority to judges only and putting Artificial Intelligence second.
The Supreme Court created SCI-Interact software in 2020 to eliminate paper from all 17 of its benches. With the use of this software, judges may access files, attach documents to petitions, and take computerized notes.
A web-based program named LIMBS[6], or Legal Information Management & Briefing System, was previously released by the Department of Legal Affairs (DoLA), Ministry of Law and Justice. The program keeps track of cases uploaded by the relevant Commissionerate from high courts and tribunals. The goal is to efficiently follow a case's complete life cycle.
The Apex Court introduced SUVAAS, a natively developed neural translation technology, to more quickly and accurately translate judicial orders and judgements from English to vernacular languages.
Among the applications of AI in the Indian government are facial recognition and hotspot analysis, biometric identification, criminal investigation, traffic and crowd management, wearables to empower women's safety, optimizing revenue in the forest, cleaning rivers, tiger protection, digital agriculture, student progress monitoring, and others.
The Center for Artificial Intelligence and Robotics (CAIR) is used in a lab of the Defense Research & Development Organization (DRDO 2014) for research and development in AI, robotics, command and control, networking, information and communication security, and for the development of mission-critical products for battlefield management and communication systems.
In Hyderabad, India, the International Institute of Information Technology, Hyderabad (IIIT-H), the Public Health Foundation of India (PHFI), and Intel AI (Intel AI), an applied AI research Centre, concentrate on addressing problems in the country's healthcare and smart transportation sectors.
MCA 21 was utilized by the Ministry of Corporate Affairs (MCA) to increase compliance monitoring and convenience of doing business. to use ML, AI, and data analytics to streamline regulatory filings for businesses.
These are few AI Software in use for Law Enforcement and Criminal Justice Services all over the world:
Table 1.1 Law Enforcement and Criminal Justice Services powered by AI all over the world.[7]
S. No
Name of Software and Creator
Purpose and Capabilities
Institution Using it
1.
Photo DNA, Microsoft
A hash, or unique digital signature, is produced by PhotoDNA for each image, which is then checked against hashes from other photographs to identify duplicates.

 

 

National Center for Missing and Exploited Children, Europol, Interpol
2.
Optimizing the use of video technology,

 

University of Central Florida, National Institute of Justice

The computer scientists at UCF have created and experimented with computer vision software that will automate the process of watching and analyzing countless hours of video feeds coming in from various machines.
University of Central Florida, Orlando Police Department, Florida State Attorneys and Public Defenders
3.
Live Facial Recognition,

 

Unknown

LFR is a piece of technology that can recognize someone from a digital photograph. By identifying wanted offenders, this is utilized to aid in the detection and prevention of crime.
The Metropolitan Police Force, London, UK
4.
Predictive Policing Research Shreveport, Shreveport Police Department
Six of Shreveport's top crime-policing areas were included in the experimental design, which was intended to be randomized utilizing experimental and control groups.
Shreveport Police Department
5.
Predictive Policing Research Chicago,

 

Chicago Police Department, Illinois Institute of Technology

The goal of this study was to test if updated pattern matching software, which is already used for medical diagnosis, can forecast crime trends.
Chicago Police Department, US
6.
Horizon or Anti-Crime,

 

Proposed by Laboratory of Mines- Telecom Institute, produced in partnership Morpho, a subsidiary of Safran Group

AI is used to power a variety of data sources, including INSEE, weather, geography, criminal interest data, and even blog or social network extractions, to support police choices.
France
These are the various tools used in digital forensics and predictive policing by departments of police of different nations which are powered by Artificial Intelligence. Most of them are legalized by their government for better policing.
However, the question still presides whether Mass Surveillance through AI is a law enforcement tool or a privacy infringement tool. The various given examples portray the positive role of Artificial Intelligence but proper due diligence is required in order to protect the privacy of the people.
China's Quest for Dominance Through Mass Surveillance
China is the acknowledged world leader in the use of AI for the surveillance of large populations. It is already leveraging AI technology to manage portions of its own population, deploying a large AI system to control the Xinjiang province's Uighur Muslim population[8]. China is considered a testing ground for perfecting this technology which might be exported to other governments.
Artificial Intelligence enabled technology can track and monitor an entire society using a way of pervasive automated surveillance techniques. Individuals under surveillance only know a portion of the track to which they are subjected.
The system tracks movements, activities, behavior patterns and communication and continually scares each individual in a complex matrix to profile who is and who is not a loyal citizen according to the criteria established by Chinese authorities. The system also dispenses awards and punishments based on its determination of individuals' loyalty. Some rewards and punishments are explicit while many are surreptitiously delivered to brainwash citizens on a subtle unconscious level. [9]
Chinese courts ruled in the case of Bing Guo v. Hangzhou Safari Park[10] that any gathering of personal information using facial biometrics without the agreement of any individual is completely illegal and forbidden for an organization. It was stressed that such biometric applications breach fundamental privacy rights and jeopardize consumer rights generally.
Chinese citizens are being trained in large military-style camps designed to transform them into obedient workers. The official directive states that the goal is to "turn around their ingrained lazy, lax, slow, sloppy, freewheeling, individualistic ways so they obey company rules".[11] Once China perfects its AI-based control of society, the system could be expanded to impose control on its satellite countries.
China is the world leader in facial recognition technology. The AI companies SenseTime[12], Megvii[13], and Yitu[14] are the recognized front runners in this field. China law enforcement leverages this technology for the large-scale tracking of individuals of interest.
Also, Chinese-designed 5G networks are acquiring a large market share worldwide, and this will enable real-time acquisition of data from around the globe that could potentially be sent back to the Chinese government. China has utilized the big data from the Covid 19 catastrophe to further train its AI machines.
The post-pandemic world will be one with even more powerful AI machines. The post-pandemic world will be one with even more powerful AI systems deployed in society. Ironically, the pandemic will give a boost to technologies like AI, robotics, and both virtual and augmented-reality systems.
End Notes
[1] Tarun Khanna and John Macomber, "Kumbh Mela: Mapping the Ephemeral Mega City", July 2015, The Harvard University Blog, https://www.gsd.harvard.edu/publication/kumbh-mela-mapping-the-ephemeral-mega-city/ (Last visited on 25th June 2022).
[2] Government of India, "Report of the Group of Experts on Privacy", https://sflc.in/sites/default/files/wp-content/uploads/2017/10/AP-Shah-Committee-Report.pdf (Planning Commission, 2012).
[3] Neetu thru Rewati Ram versus State W.P.(CRL) 869/1998 & CRL.M.A.5967/2018.
[4] State vs. Loomis 881 N.W.2d 749 (Wis. 2016).
[5] Supreme Court Portal for Assistance in Courts Efficiency, It is a technology that compiles pertinent information and legal requirements and makes it available to a court. Its main purpose is to analyses facts and make them available to judges seeking information for a judgement, not to make conclusions itself. The judges who preside over criminal cases in the Bombay and Delhi High Courts will initially utilize it on an experimental basis. It will create outcomes that are tailored to the demands of the case and the judge's mentality. It will aid the court and the judiciary in decreasing case pending times and delays. For more understanding of SUPACE see Justice L.N. Rao, 'AI and the law', (Online webinar of Shyam Padman Associates, 6 August 2020) https://www.youtube.com/watch?v=ZJsIQwPn5AU (Last visited on 15th June 2022).
[6] Legal Information and Management and Briefing System (LIMBS) https://ecommitteesci.gov.in/limbs/
[7] "Artificial Intelligence in context of Crime and Criminal Justice", A Report for Korean Institute of Criminology by International Centre for Comparative Criminology.
[8] Jane Wakefield, AI emotion-detection software tested on Uyghurs, 26th May 2021, BBC News https://www.bbc.com/news/technology-57101248, Last visited on 25th June 2022.
[9] Katika Kühnreich, "Social control 4.0? China's Social Credit Systems", 18th Aug 2018, Eurozine,
https://www.eurozine.com/social-control-4-0-chinas-social-credit-systems/ last visited on 27th March 2022.
[10] Bing  Guo  v  Hangzhou  Safari  Park  (Hangzhou  Fuyang  District  Court,  Zhejiang  0111,  Civil  No.  6971, 20 November 2020).
[11] Chris Buckley, Austin Ramzy, "Inside China's push to turn Muslim minorities into an Army of workers", 30th Dec, 2020, New York Times, https://www.nytimes.com/2019/12/30/world/asia/china-xinjiang-muslims-labor.html Last visited on 27th March 2022.
[12] SenseTime, https://www.sensetime.com/en
[13] Megvii, https://en.megvii.com/
[14] Yitu, https://yitutech.com/en/
---
This article has been written by Asma Rizvi.