Summary of World Charter for Nature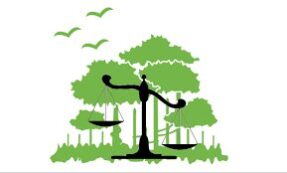 Introduction to the World Charter for Nature
The developing countries and Zaire, in particular, played a key role in the formation of the World Charter for Nature.
President Mobutu of Zaire originally proposed the idea of World Charter for Nature to the 12th General Assembly of IUCN [International Union for Conservation of Nature] in September 1975. The [International Union for Conservation of Nature proposed the President's proposal and presented the draft in 1979. After a delay of period of three years and lots of discussions and amendments, the Charter was finally adopted in 1982 by a vote of 111 to 1 [US casting the sole dissenting vote. At that point of time, the developed countries lacked in any kind of environmental planning which was the very objective of this Charter. The possibility was considered by the developed countries only very recently.]
Major Parts of the World Charter for Nature
The Charter is divided into four major parts:
Preamble
General Principles
Functions
Implementation
Preamble to the World Charter
In the Preamble, we have affirmed that mankind is a part of nature and the lasting benefits which we derive from nature depends upon the maintenance of essential ecological processes. But instead of maintaining or conserving these resources, man has excessively exploited and has mostly exhausted it. The Preamble concludes by identifying the needs for measures to protect nature at all levels (national, international or individual, collective or public, private) and proclaims that- man must acquire the knowledge to maintain and enhance the ability to use natural resources in manner which ensures the preservation of species and ecosystem for the benefit of present and future generations. Embodying this in the Preamble, the Charter has pronounced 24 principles to conserve the natural resources.
General Principles (Principles 1-5):
These general principles enunciate that nature shall be respected and its essential processes shall not be impaired or degraded. Further, genetic viability, population level of all forms and their habitat, all areas of earth, both land and sea, ecosystems should be protected and conserved.
Functions of State (Principles 6-13):
Some of these functions are: planning and implementation of social and economic activities with due care for preservation of nature, formulating long-term plans for economic development, improvement of standard of living, prohibiting the wastage of natural resources, productivity of soil has to be maintained or enhanced through appropriate measures, reusing and recycling of natural resources, exploiting renewable resources with restraint, activities likely to cause serious or irreversible damage shall be avoided, avoiding discharge of pollutants to natural systems, measures to prevent, control or limit the natural disasters shall be taken, prevention of discharge of radioactive wastes.
Implementation of the World Charter (Principles 13-24):
The Charter encourages the State to: enact and support domestic and International Environmental Law, develop ecological education, increase public participation in planning, support scientific research and dissemination of research, implement environmental monitoring, encourage co-operation amongst States and international organisations and individuals and groups and corporations, stress the needs for individuals to meets their environmental duties, ensure public participation in formulation of decisions concerning environment, military activities damaging nature shall be avoided.
Effect of the World Charter for Nature
By its very nature, the Charter does not have any binding force, nor have a regime of sanctions attached to it. Secondly, the faulty drafting of the Charter (the States 'SHALL') leaves a scope for discretion on the part of the States either to follow these guidelines or not. Thirdly, as a resolution to UN, the Charter does not solve any of the difficult problems of funding, staffing and technical assistance necessary to coordinate economic development with conservation. Rather, it just seeks to provide a philosophical and political framework.
For Important Case Laws of Environmental Law, Click Here.
For more articles on Environmental Law, Click Here.
---
Attention all law students!
Are you tired of missing out on internship, job opportunities and law notes?
Well, fear no more! Join our
WhatsApp Groups (Click Here)
and
Telegram Channel (Click Here)
and get instant notifications.
With
12,000 students
already on board, you don't want to be left behind. Join now to be a part of the coolest legal community around!