International Law Notes, Case Laws and Reading Materials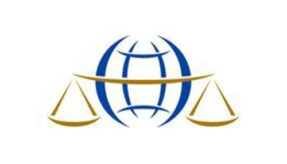 International law consists of rules and principles governing the relations and dealings of nations with each other, as well as the relations between states and individuals, and relations between international organizations.
Hello Readers!
We understand it's difficult to find complete International law notes at one place, hence we attempted to provide all in one place.
This article provides International Law notes with case laws. As a learner, you can consider it as a free, online, and self-placed course. As a competitive exams aspirant, you will find it perfect for Judicial Service Exams, UPSC CSE Law Optional, etc. And as a reader, this article on International Law notes is sufficient for you to learn or research on International Law!
We hope these International Law Notes will suffice the purpose. If you think we missed anything or you just want to thank us, fill this form.
For books on International Law, click here.
Introduction to International Law
Sources and Subjects of International Law
International Law and Municipal Law

States under International Law
Concept of State
Essential Ingredients of State
Different kinds of States
Territory of State – Land, Water and Air Space

Recognition and Jurisdiction of states

State Responsibility and State Succession

Law of Treaties
Individuals under International Law
Settlement of International Dispute
For books on International Law, click here.
For Notes On Other Subjects, Click Here.
For Case Briefs And Analysis, Click Here.
Note:
We hope you found International Law notes' on every topic related to International Law. If you think we missed anything, help us by mentioning the details in this form.
Disclaimer:
We have done our best to provide the right information. However, we don't claim the content to be genuine. We suggest readers to do check it.