FTSCs: essential, but efficient?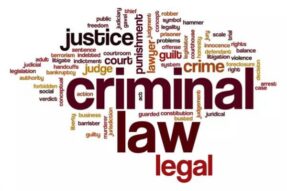 Introduction
On the 16th of December, 2012, a young woman was brutally gang-raped and assaulted by several men and boys, while her friend was beaten for attempting to protect her. She tragically succumbed to her injuries a few days later. This incident, as horrific as it was, brought about awareness and various changes in the Indian Legislation and government schemes that aimed to protect women and punish perpetrators.
A judicial committee headed by Justice Verma urged the public to send in suggestions about the lapses and flaws in the legal system that dealt with heinous sexual assault cases against women as well as the punishment of the criminals.
This committee received, refined and submitted suggestions under sixteen categories regarding the aforementioned issue, including rape, sexual assault, verbal sexual assault, sexual harassment, sexual harassment at the workplace, acid attack, trafficking, child sexual abuse, medical examination of rape victims, honour killings, educational, electoral and police reforms, punishment for crimes against women, offences against women in conflict areas and reforms in the management of cases of crimes against women[1].
Following this, the Criminal Law (Amendment) Act, 2018 was passed – it mandated stringent punishment of perpetrators, as well as necessitated speedy trials for such cases. This, in turn, in October 2019, led to the establishment of a Centrally Sponsored Scheme to set up more than 1000 Fast Track Special Courts (FTSC), with 389 POCSO courts, nationwide[2].
FTSCs are courts designed to deliver speedy justice to women and children who are victims of sexual crimes – keeping in mind the duration that is usually taken by regular courts to deliver verdicts and the emotional and mental trauma that comes with elongated trials. Each court comprises of one judicial officer and seven staff members; of the 31 eligible states and union territories, three are yet to join (Arunachal Pradesh, West Bengal and Andaman & Nicobar Islands).
The scheme was initially set up to function for a year over the period of two financial years (2019-2020, 2020-2021), with a total of Rs. 767.25 Crores assigned to states. For the financial year 2021-2022, a further Rs 134.56 Crores were released to states by the Centre. The cabinet then approved the continuation of the scheme till March of 2023, outlining a budget of Rs. 1572.86 Crores, for the functioning of FTSCs. As of June of 2022, 728 FTSCs are functional in the aforementioned states, having disposed of more than 1,02,000 pending cases[3].
In addition to this, the department of justice has set up an online monitoring portal for monthly case statistics, in order to ensure the robust functioning of the scheme. Regular reviews are undertaken with State functionaries and registrar generals of High Courts[4].
An analysis of FTSCs and their functionality
Of late, various politicians and lawmakers, in response to outcry and backlash against the high pendency and long duration of cases, have increasingly been suggesting the setting up of special and fast-track courts. This suggestion has been taken seriously for cases relating to sexual violence against women and children, and as mentioned earlier, vast budgets have been allotted to the establishment and functioning of these courts.
While statistically, more than a thousand courts have been established in 28 states and UTs under the Central Scheme National Mission for Safety of Women, only around 730 of them are functional. Fast Track Special Courts were ideated with the aim of solving the issue of pendency and lengthiness – however, this is not entirely true for the current situation in India.
The issues surrounding FTSCs can be separated into two essential categories: establishment and functionality. Under the first aspect, it can be said that there is little to no research or analysis about these courts – with no backing to go on, the establishment of these courts takes a hit. A study of law terminology in legislation between 1950 to 2015 discovered that the terminology "set-up" was interchangeably used with the word designate, create, constitute, appoint and notify; this continuously led to ambiguities regarding the statutes, schemes and mandates[5].
There are various questions that arise under these ambiguities – Are there requirements for new structures to be built for the purpose of FTSCs? Should new judicial officers be hired or an additional workload be provided to existing ones?
In addition to this, there are issues of functionality that become apparent with the dysfunctionality of the courts. As most of these courts are only 'designated' and not entirely set up, combined with the aforementioned ambiguities, they face the same problems as regular courts. Judicial officers and judges already assigned and overburdened with cases are further allotted these special cases, without the support of additional members and staff.
The trial procedure that is used to dispose of cases is the same as that utilised in regular courts – merely terming a court "Fast track" but not streamlining the procedure will not shorten the length of the trials. Additionally, the scheme only mandates the court to comprise merely one judicial officer and seven staff members – this severely overburdens and overworks said members, thereby acting as a barrier to speedy justice.
Another issue that arises is that due to the length of the trial even in FTSCs, the victims turn hostile – the societal pressure and backlash they face in response to their report can be immense. In addition, there is a plethora of frivolous cases that are brought in, those that are neither heinous nor serious in nature.
With special Regards to Tamil Nadu
The state of Tamil Nadu comprises 38 districts but there are merely 14 FTSCs that have been established in the state. While all 14 courts are reportedly functional, this number is evidently insufficient, considering the number of cases, and the sharp increase– from approximately 5000 cases of abuse and violence against women and children in 2020, 2021 saw an increase of more than a thousand reports, bringing the average number of cases per district to a 120[6].
Over the last two years, the number of pending cases has cumulated to 2000 – despite which the proposal for new FTSCs in three districts is yet to receive a positive response. As suggested by the Chief Justice of India, Justice Ranjan Gogoi in a recent three-bench judgement, districts with more than a hundred cases should set up special courts to help dispose of speedy justice.
Suggestions and Possible solutions
Following are suggestions that could be considered as solutions for the aforementioned issues
Legislation that clearly defines the 'setting-up' of fast-track special courts to help women and children, including any and all procedures involved regarding the appointment of judges, judicial officers and staff members.
An increase in the number of members assigned to each court; includes specifications that provide for any vacancies that may appear and hinder speedy justice.
Training to be provided to not only police and first-respondent officers regarding such heinous crimes but also to judges and judicial officers, in order to ensure the comfort of victims as well as the speediness of the trial.
Strict ruling and regulation on adjournments on the sides of the prosecution as well as opposition – it should be ensured that there is no arbitrary delay that will cause the victim discomfort or lead them to turn hostile.
The evaluation must not be exclusive to review meetings – bodies must be set up for the research, analysis and development of not only the structure of the courts but also to streamline the trial procedure itself.
In order to combat the traffic of frivolous complaints and cases, a filtering body must be constituted, to ensure that only cases of a heinous nature are brought before the FTSCs.
The budget allocated by the centre as well as by the state themselves must be clearly and transparently categorised by the state, ensuring that all aspects involved in the setting up and functioning of the FTSCs are sufficiently covered.
The aforementioned online portal must be maintained by the evaluator body to not only monitor the cases but also to provide a ready-to-use database for precedents for the benefit of the prosecution.
---
[1] J s Verma, Leila Seth and Gopal Subramaniam, Report of the Committee on Amendments to Criminal Law, Table of Contents, 2013
[2] Department of Justice, Fast Track Special Courts (FTSCs), https://doj.gov.in/fast-track-special-court-ftscs/, last visited 04/10/2022
[3] Department of Justice, Fast Track Special Courts (FTSCs), https://doj.gov.in/fast-track-special-court-ftscs/, (last visited Oct 04. 2022)
[4] Id.
[5] Sakshi, What is Special about Special Courts?, THE HINDU, (Oct 04. 2022, 22:09), https://www.thehindu.com/opinion/op-ed/What-is-special-about-special-courts/article16978952.ece
[6] Special Correspondent, T.N. reports rise in crimes against women, THE HINDU, (Oct 04. 2022, 22:59) https://www.thehindu.com/news/national/tamil-nadu/tn-reports-rise-in-crimes-against-women/article65398907.ece
---
By: Sumaiyya Anas, 4th year law student, VITSOL.
---
Attention all law students!
Are you tired of missing out on internship, job opportunities and law notes?
Well, fear no more! Join our
WhatsApp Groups (Click Here)
and
Telegram Channel (Click Here)
and get instant notifications.
With
12,000 students
already on board, you don't want to be left behind. Join now to be a part of the coolest legal community around!