VACANCY | Research Assistant at GNLU: Apply Nov 26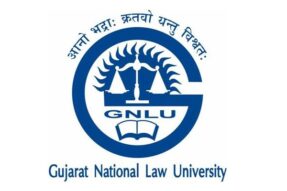 About GNLU
Gujarat National Law University (GNLU) is the statutory university established by the Govt. of Gujarat under the Gujarat National Law University Act, 2003 . The University is recognized by the Bar Council of India (BCI) and the University Grants Commission (UGC) (2f & 12B) . The University is also a member of the Association of Indian Universities (AIU) , United Nations Academic Impact (UNAI) , International Association of Law Schools (IALS) , Asian Law Institute (ASLI) and Shastri Indo-Canadian Institute .
About the Job
GNLU is inviting applications for Research Assistant.
Eligibility and Experience
Master's Degree in Law with at least 55% (or an equivalent grade in a point scale wherever grading system is followed) from an Indian University, or an foreign university.
• Good knowledge of the latest national and international research trends and developments in relevant areas i.e. laws relating to women in India;
• Working experience in MS Office, basic knowledge of information technology;
• Fluency in English and Hindi language is must;
Location
Gujarat
Position
Research Assistant
Mode
In-office
Job Type
Full-time
Last Date to Apply
26 November, 2022
Application Procedure
Interested candidates are required to submit their application in the prescribed format and shall submit it to email id [email protected] with the subject line "Application for the Post of Research Assistant – Under the project "A Study on Impact Analysis and Identifying the Gaps in the Existing Laws relating to Women in India" funded by Ministry of Woman and Child Development (MoWCD)" on or before 26.11.2022
---
Important Note: In case students have any issue/feedback for the internships and other opportunties posted on the LawBhoomi, Students can write to us by sending an email to [email protected]
---