Work Opportunity with Advocate Preetika Dwivedi: Apply now!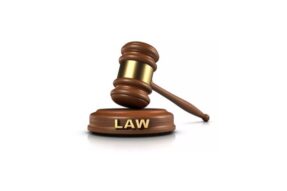 About Advocate Preetika Dwivedi
Preetika Dwivedi is Advocate on Record at Supreme Court of India. Specialties in Civil Litigation including service, land acquisition, contract matters, Arbitration, Criminal Litigation Intellectual Property Laws and General Legal Advisory for Corporate clients.
About the opportunity
Advocate Preetika Dwivedi is looking for a junior with 2-3 years PQE. Preferable someone with prior experience in Supreme Court.
Application procedure
CV may be sent to [email protected] if interested.
Note: Last drawn salary may be mentioned in the email.
---
Attention all law students!
Are you tired of missing out on internship, job opportunities and law notes?
Well, fear no more! With
22,000+ students
already on board, you don't want to be left behind. Be a part of the coolest legal community around!
Join our
WhatsApp Groups (Click Here)
and
Telegram Channel (Click Here)
and get instant notifications.
Follow us on
Instagram (Click Here)
for amazing legal content.