Paid Internship Opportunity at Avantis:Applications Closed!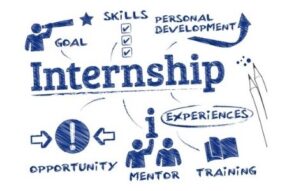 About Avantis
Avantis, a TeamLease Company, is India's leading Regulatory Technology (RegTech) solutions company enabling Ease of Doing Business for over 1,557 legal entities across 28 States and 8 Union Territories. Avantis offers state of the art multi-tenant, SAAS solution on its web and mobile platforms, enabling a transparent, accountable and efficient risk and compliance management.
About Internship at Avantis
Avantis Regtech Pvt. Ltd is always looking at working with new talent. we have been hiring fresh graduate and post-graduate talent, as well as offering internships.

We ensure we invest efforts to train newer talent, provide them with awesome mentors, and collaborate with them on projects.
We are looking for Interns for our Legal Implementation team. Candidates will get a chance to work with a product-based leading Regtech firm, along with proper training sessions.

Educational Qualification
LL.B and Above/ or any finance background.
Duration
Minimum 6 Months
Stipend
Fixed Stipend amount
Other Perks
Company experience certificate and recommendation will be provided.
How to Apply?
Interested candidates are requested to share their profiles at [email protected]
---
Attention all law students!
Are you tired of missing out on internship, job opportunities and law notes?
Well, fear no more! With
22,000+ students
already on board, you don't want to be left behind. Be a part of the coolest legal community around!
Join our
WhatsApp Groups (Click Here)
and
Telegram Channel (Click Here)
and get instant notifications.
Follow us on
Instagram (Click Here)
for amazing legal content.
---
Note: This is a "LawBhoomi Exclusive" opportunity/post.