Legal Internship Opportunity at eLearnPOSH: Apply Now!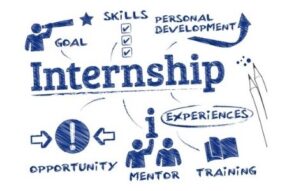 About eLearnPOSH
eLearnPOSH is a product of Succeed Technologies®. Your search for all the POSH related courses ends here! Creating awareness for your employees, supervisors and IC members on POSH (Prevention of Sexual Harassment) is completely hassle free and simple. Try eLearnPOSH.com. Our customer centric focus will give you more than just compliance.
About the Legal Internship Opportunity
eLearnPOSH is inviting applications for the post of Legal Intern.
Eligibility
Working knowledge and understanding Sexual Harassment Law
Very good English communication skills and Writing skills
Roles and Responsibilities
As a Legal Intern, you will be required to ensure Legal Accuracy of our Solution, Build and maintain a knowledge base of FAQs and Case Laws Analysis. Research judgements and case laws and provide succinct summary. Categorize and provide the case laws for easy reference.
Location
Bengaluru, Karnataka, India
Application Procedure
---
Note: This is a "LawBhoomi Exclusive" opportunity/post.