Online Certificate Course on Litigation by Into Legal World: Enrol by Dec 6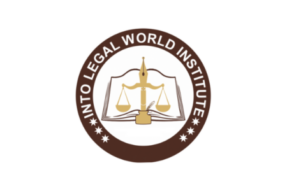 About Into Legal World
Into Legal World Institute is devoted to research and innovation in law and nurture an environment for students to pursue their dreams. 'Into Legal World Institute' team is passionate about grooming students who will not only be thorough professionals but also good human beings.
About the course
Litigation allows people to settle disputes that they have been unable to on their own. Hence, this Litigation Course will help you to understand the risks, alternatives and the realities of the major stages of litigation. By working through case studies, you will understand litigation comprehensively. Moreover, this course will help one flourish and attain an in-depth legal knowledge related to litigation. One will also explore the essential technical information and have the opportunity to put that into practice through skills-based exercises.
What students will learn from the course?
Offers a solid grounding in the litigation course.
Complete coverage of laws including CrPC and other special statutes.
Simulation exercises based on recent developments and actual case laws.
Additional readings and discussions on amendments to laws and recent judgments.
Anecdotal discussions by our industrial academia panel about their experience in handling civil cases.
Course Details
Live Classes – Minimum 200 Hours (4 months).
Recorded lectures – Minimum 100 Hours (1 Year Validity).
Minimum – 300+ Hours
All the live classes recording + recorded session will be available for 1 yearfrom the date of lecture
Job & Networking opportunities across India
Publication opportunities also available
60-70 assignments
Monthly Doubt session
Perks
Online classes will be on weekend evening – 2 hours.
Recordings of the lectures will be provided.
Certificate of Participation to everyone on completion of the course.
Certificate of merit on 60% attendance & 50% Assignment submission.
Confirmed Internship for meritorious students under Senior Advocates & Litigation firms.
In case a landmark Judgement is passed by Supreme court, that shall be discussed apart from the syllabus.
The idea of this course to equip students with the fundamentals of Criminal, civil and constitutional laws.
This course is a combination of practical execution and interpretation of various statues of laws.
Course Fees
Current Fee: Rs 2950 Rs 2,000
Payment and Registration Details
The registration for the course can be made by paying Rs 2,000 to:
Account Number : 777705221947
Account Holder's name : PARIVRITT ENTERPRISES PRIVATE LIMITED
Contact : 8182044727
IFSC Code : ICIC0006281
UPI address: [email protected]
Contact